An LMS with the FEATURES you Need
MyCoursa is a Learning Management System platform providing the
ability to sell your e-Learning Courses with all the features you want and the
ability to implement any future system operations that you may need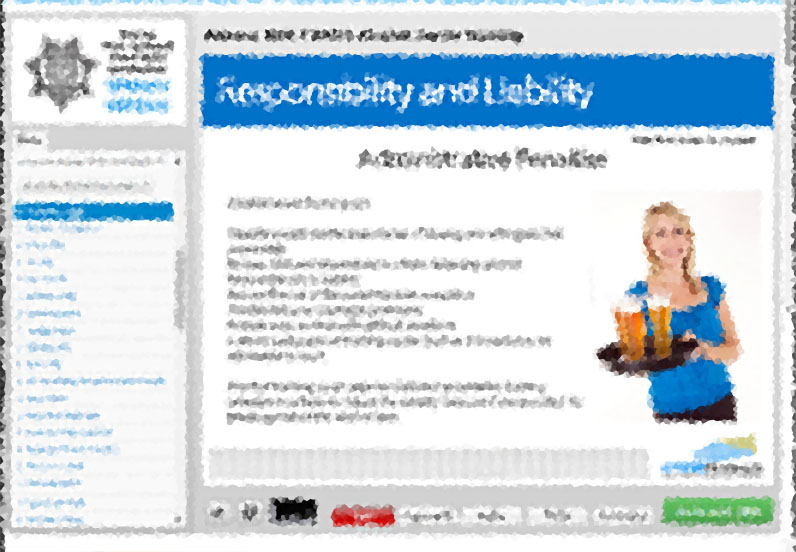 Build
MyCoursa provides everything you need to take your e-learning courses to market... Build your own unique landing page with your very own URL, add your content (subjects, courses, lessons, slides and quizzes) and add your custom certificate of completion.
Sell
Set the price for your courses and collect payments directly from your students through your PayPal account with no need to wait for monthly payouts. Offer bulk purchase pricing for your corporate customers, generate discount codes and more.
Manage
Easily manage your Subjects, Courses, Lessons, Quizzes and Exams through your Administrator Profile. View and manage your users, make updates to user accounts and verify minimum training requirements are met for your students.
Evaluate
MyCoursa allows you to understand your business through powerful reporting and the abilith to evaluate the performance of your courses. Generate on-screen reports, or save as an Excel file or PDF document.
Start Earning Today with Your Own e-Learning Website
MyCoursa is an LMS platform providing the ability to sell your e-Learning Courses with all the features you want and the ability to implement any future system operations that you need.

Prefect for Compliance Training , Certification Programs or emplyer Required education where your LMS is required to meet specific education and system requirements.

Job or Industry-Specific Training
Sexual Harassment Training
Non-Discrimination and Anti-Retaliation
Safety Training
FLSA Training
Performance Management Training
Continuining Education
And more.
Less Frustration, More Features and Higher Sales...
MyCoursa is an LMS that works on all devices and operating systems,
Build and sell your courses with a branded website and URL..
Track your conversions with powerful reporting..
and.. Enjoy the ability to implement any system operations or features you need to build your business.
MyCoursa makes it easy to build and sell your online courses
MyCoursa Learning Management System Features
Create Custom Home Page for Your School
Create Custom URL ex: https://www.myschool.mycoursa.com
Simple PayPal Integration
Collect Payments Directly - no need to wait for monthly payouts
Easily Create and Publish Your Courses
Add Audio, Video and Text for Compelling Training Courses
Mandatory Student Agreement Acknowledgement
Set Slide Timers to Ensure Minimum Training Time Limits are Achieved
Require Student Security Question Verification During Training
Option to Lock Out Students for Failed Verification Answer Attempts
Option to Lock Out Students for Failing to Answer Security Questions Quickly
Set Minimum Passing Scores for Final Exam
Set Number of Attempts for User to Pass Exam
Option to Set Time Limit for Final Exam Attempts
Create Custom Certificate of Completion
Set Certificate of Completion Expiration
System Generated PDF Certificate of Completions
Auto Email Exam Results and Certificate to Student and Administrator
Course Specific Student Document Center
Set Student Access to Documents by Course
Set Custom Registration Fields
Offer Bulk Pricing for Corporate Accounts
Create Discount Promo Codes
Assign Training with Student Information or Access Codes
User Friendly Dashboard to Quickly View Sales and Registration Activity
Full Functioning Student Account and Training Management
System Allows Students to Log Out and Resume Training Where he/she Left Off
Seamless User Account Creation and Payment Processing Gateway
24 Hour Technical Support
Secure Interface with Extended Validated (EV) SSL SHA-2 and 2048-bit Encryption
Course Player Compatible with all Devices, Browser Programs and Operating Systems

plus... THE ABILITY TO BUILD ANY FEATURES YOU MAY NEED FOR YOUR SCHOOL and/or COURSES
Our goal is to help you grow your school to be the best it can be.